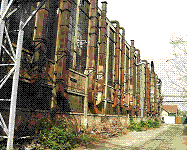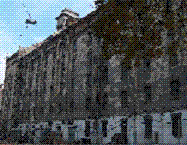 The brownfield project of the Center for Environmental Studies was launched in 2004 in order to conduct a survey of Hungarian brownfield sites, collect good and bad practices as well as foster exchange of experience related to their utilization. The project was sponsored by the Environmental Fund of the Hungarian Ministry of Environment and Water.
Out of 300 questionnaires sent out to local governments 146 were filled out. They reported on 183 brownfield sites located in 66 townships. Our database contains this information from the questionnaires.
The database consists of two parts. The Investors' database includes data of real estates that are not properly utilized and need developing. The Researchers's database, on the other hand, includes information on both utilized and unused properties, i.e. all the properties that were reported to us.
Both databases can be searched by regions. In the drop-down menu on the left, select the database and the region you want. By clicking on the "SEARCH" button you will get a list of brownfields in the given region indicating their names, sizes and the names of the townships they are located in. By clicking on the name of each site you will receive detailed information on the selected property including information on owners, previous function, contamination, suggested/possible utilization, and contacting etc.).
For the search, you might need to enable ActiveX controls.
To improve the database and make it more user friendly we need your assistance. Please, inform us about your suggestions and requests. Let us know if you would like to search the database by other categories than offered here.
Please, send your message to the following address: